Vegetable noodle soup is a common Chinese staple dish. In a cold winter day, hot soup can warm you up quickly and bring you a good mood. However, whether it's a cold day or you just want something comforting and flavorful, this vegetable noodle soup is sure to hit the spot.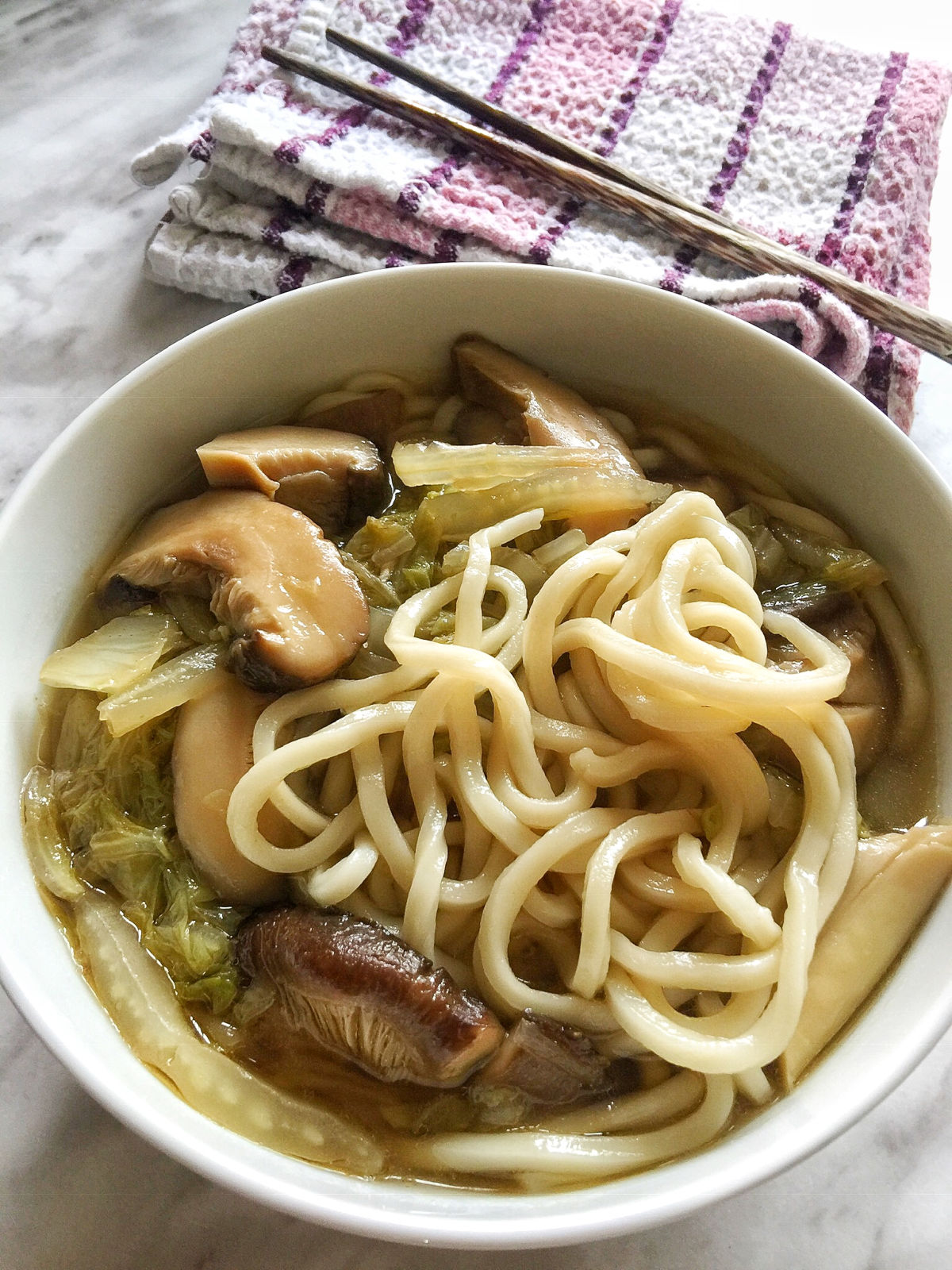 Ingredients and Notes
To make this delicious noodle soup, you will need leafy vegetables of your choice, shiitake mushrooms, garlic, sugar, light soy sauce, sesame oil, chicken broth mix, noodles and liquid to cook the noodles in. I've used just water, but you can also use broth if you have at home. Besides napa cabbage (vegetable), I used two of my favourite vegetables: bamboo shots and shiitake mushrooms in this dish. They add savory flavor to the soup.
You'll need:
200g noodles
5 dried or fresh shiitake mushroom
4 large leaves of napa cabbage
1 can bamboo shoots (optional)
1.5 tbsp. cooking oil
1 garlic clove, sliced
1.5-2 L water
1 tsp. sugar
1 tbsp. light soy sauce
Sesame oil
Salt
¼ tsp Knorr Chicken Flavored Broth Mix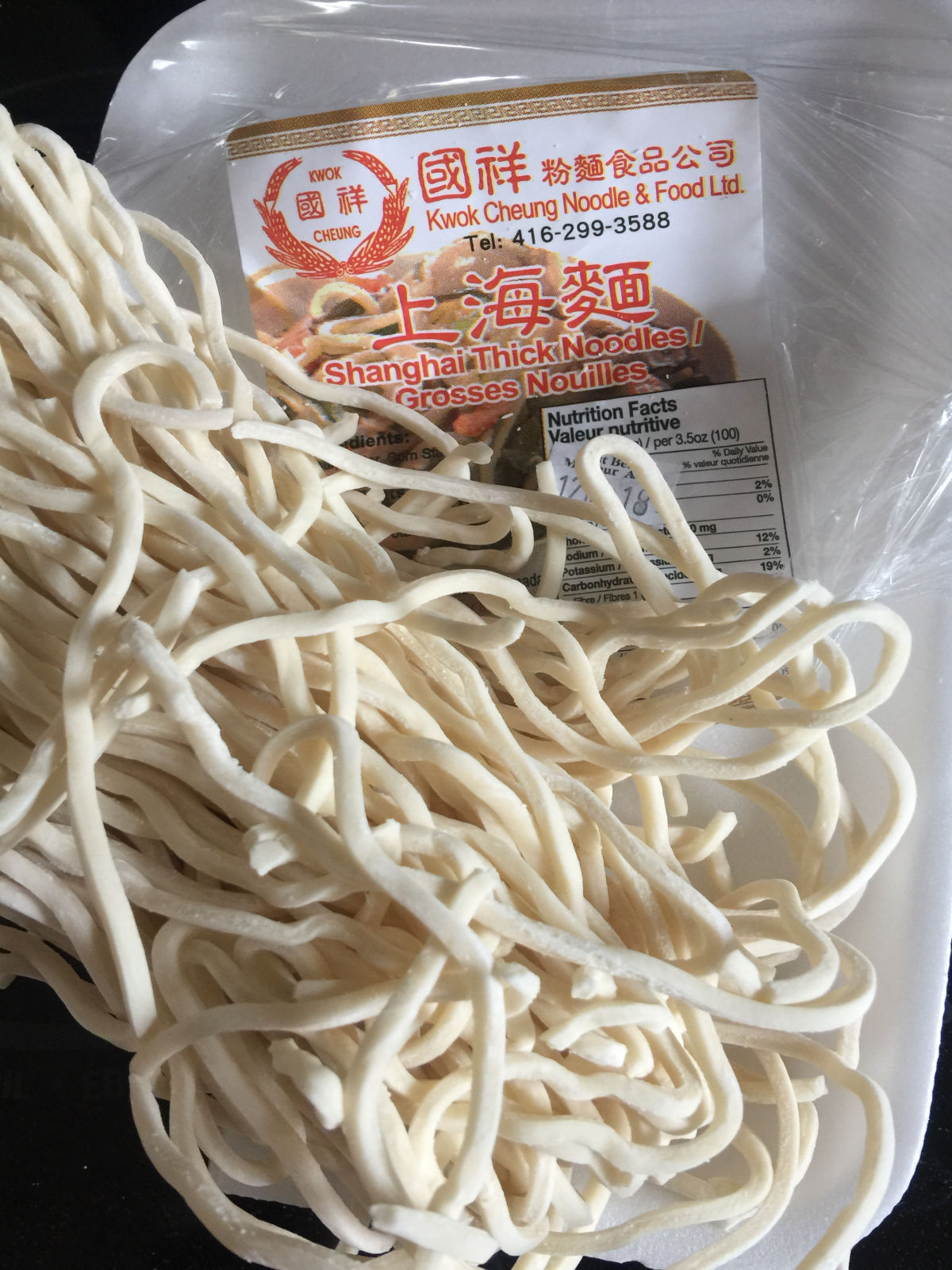 I used Shanghai thick noodle for this recipe.
Cut bamboo shoot into small pieces or thin slices
Notes
Greens: leafy vegetables of your choice e.g. bok choy, baby bok choy, spinach. I used Chinese napa cabbage.
Liquid: vegetable stocks, meat stocks, homemade or packaged will add additional flavors to this dish if you have at home. Otherwise, water works perfectly.
Bamboo shoot: it is an optional ingredient. But if you want to try, you can find them at grocery stores, local Asian stores or specialty food stores. Fresh bamboos are not so easy to come by depending on the season. But canned bamboo shoots are usually available year-round and can be found in the canned goods section of most grocery stores. In your local Chinese stores, you may also find bamboo shoots preserved in water in a plastic package like the one I used.
Mushroom: I used dried shiitake mushrooms. You can use fresh shiitake mushrooms, button mushrooms instead. If use dried mushrooms, make sure to pre-soak till soft.
Step-by-step instructions
Pre-soak dried shiitake mushroom for at least 2 hours or till soft
Shred the mushrooms, cabbage and bamboo shoots
Heat up the cooking oil in a wok over medium heat and saute garlic.
Add shredded cabbages, mushrooms, bamboo shoots to the wok. Stir fry until cabbages are slightly soft.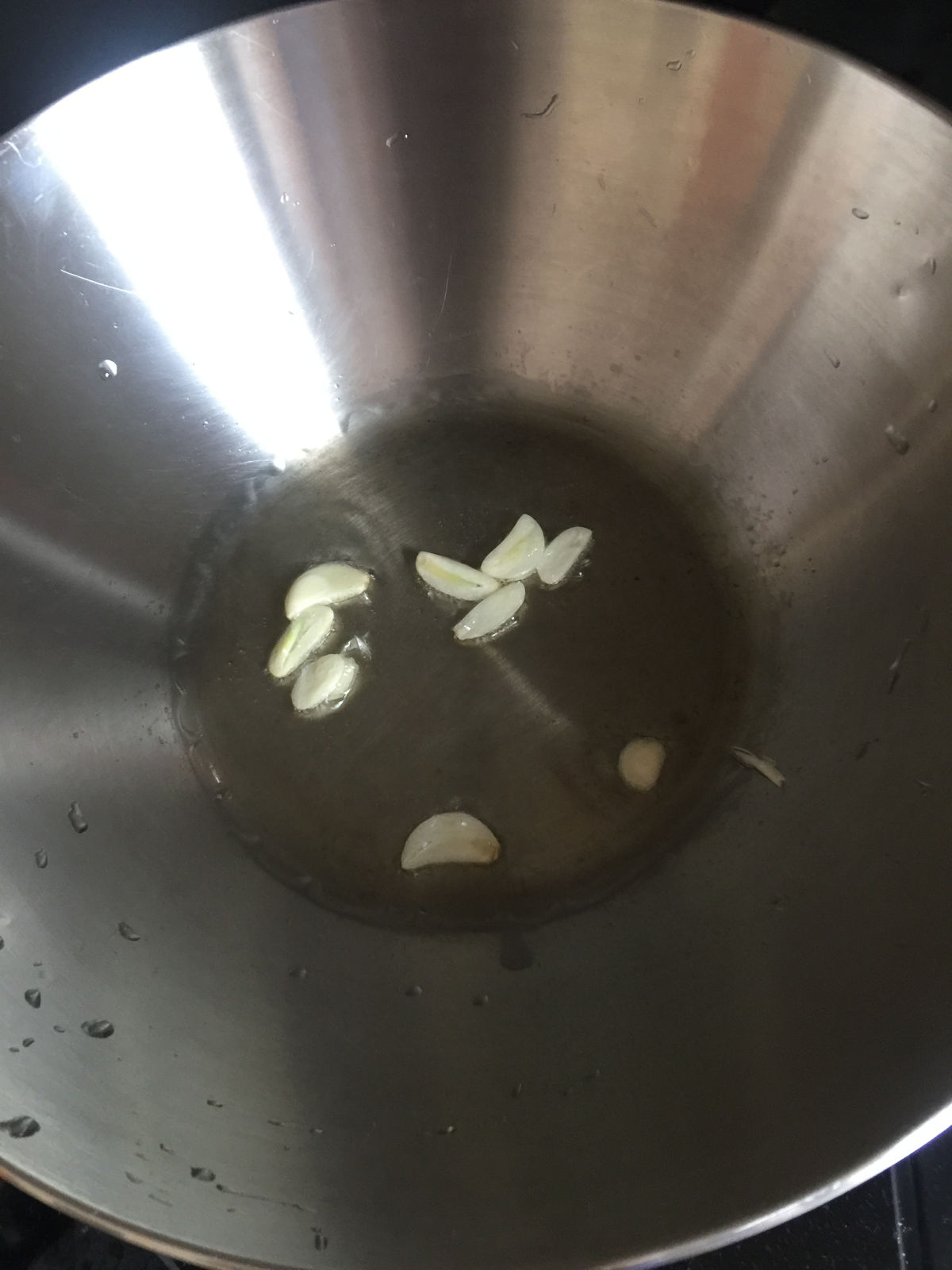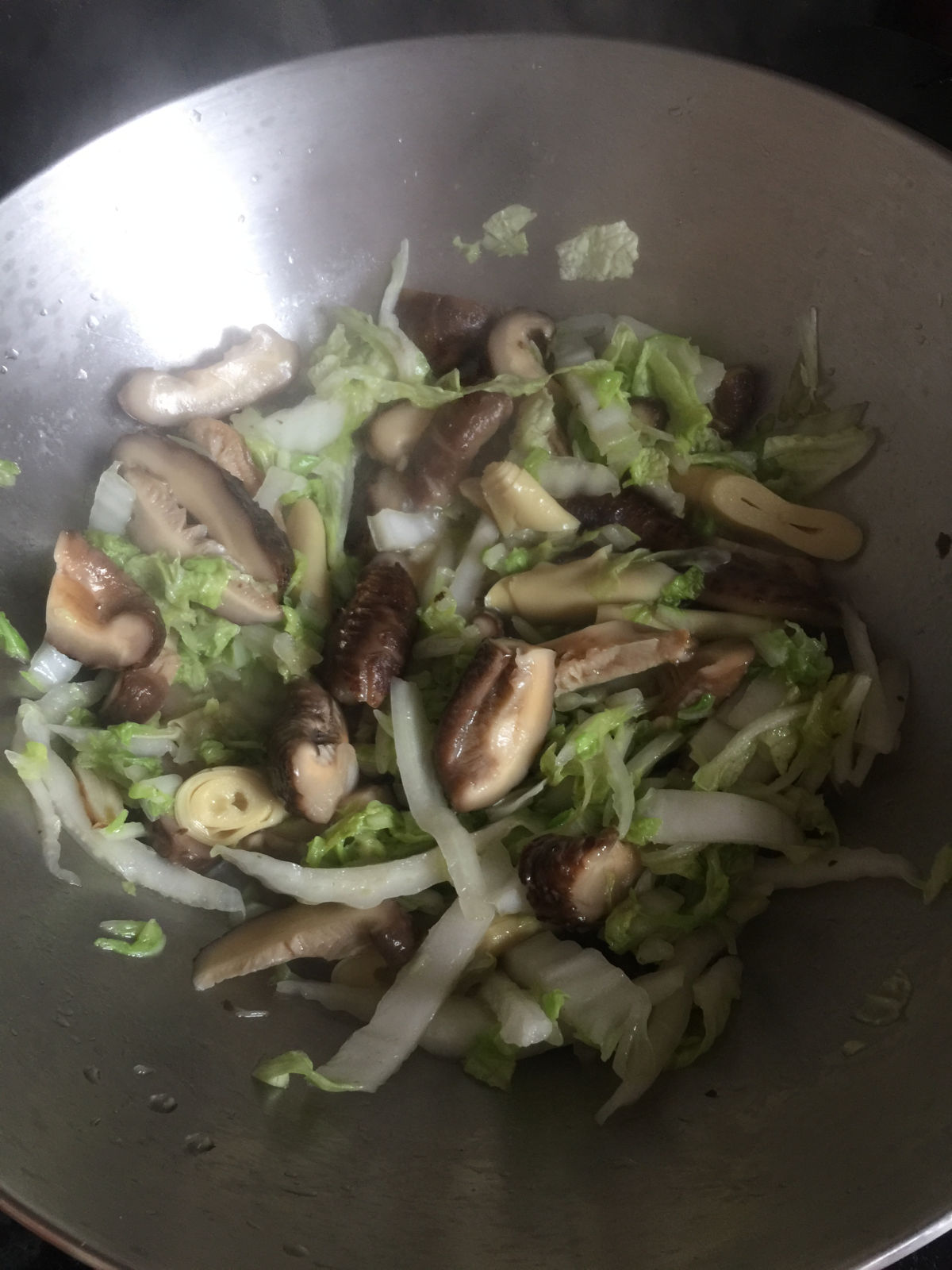 Add plenty of water to make soup.
Bring to a boil, add light soy sauce and sugar, stir, reduce heat to low, and simmer until all ingredients are tender
Adjust salt to taste. Drizzle sesame oil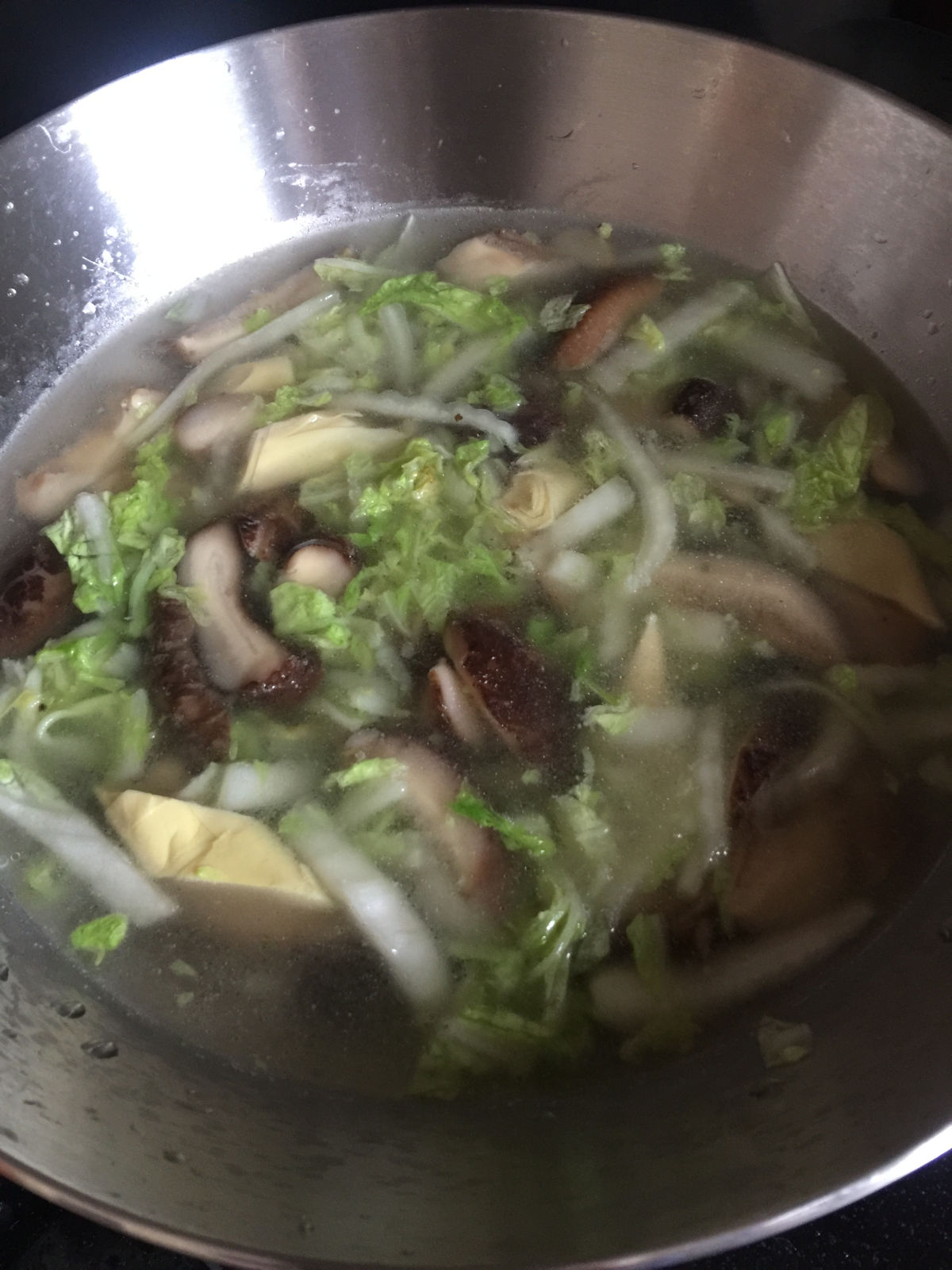 Bring a pot of water to boil, cook the noodles.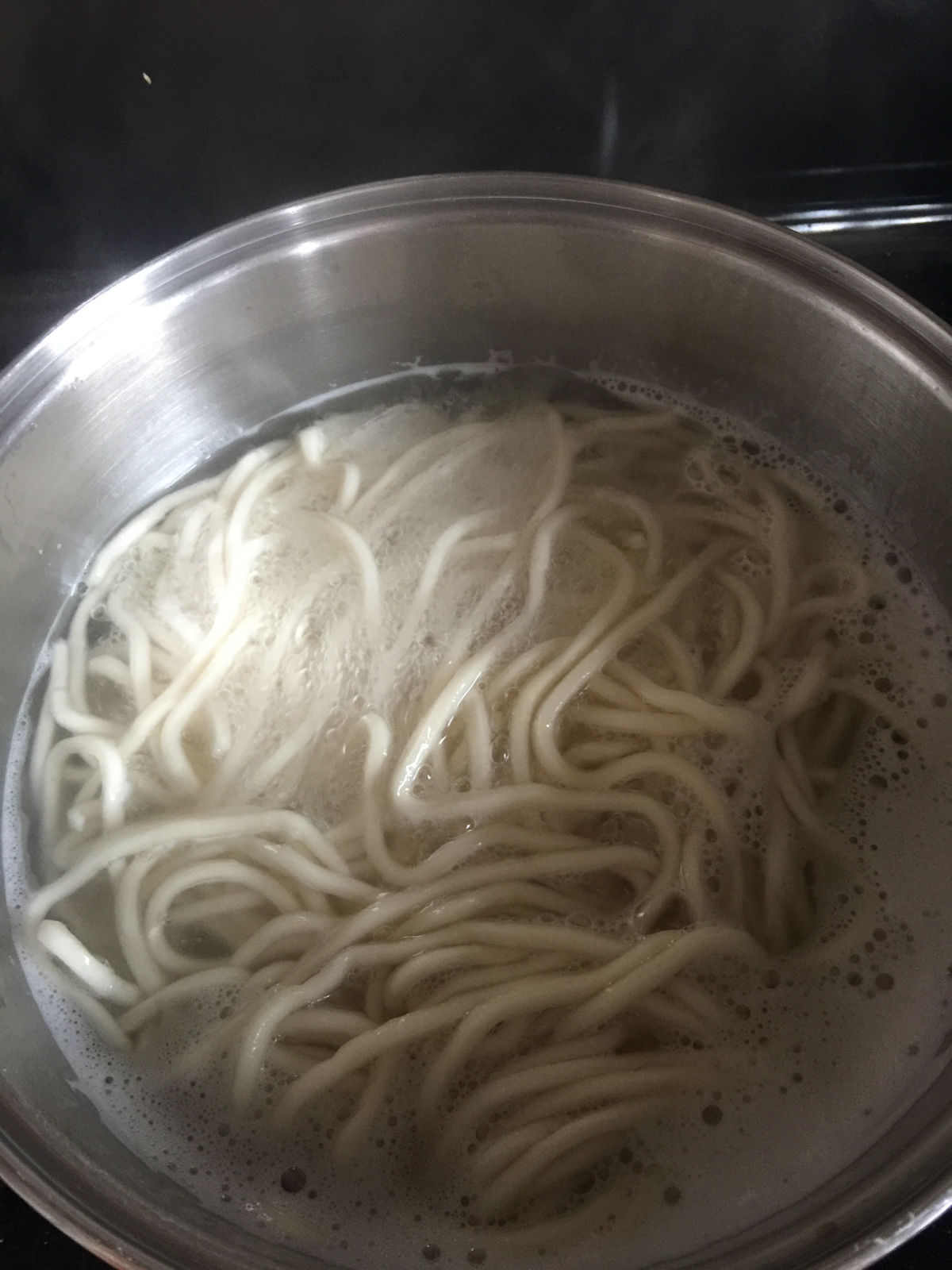 Serve the soup in a bowl, then add in noodles. Mix well.
Optional: add spicy chili oil or Laoganma crispy chili to the noodle soup.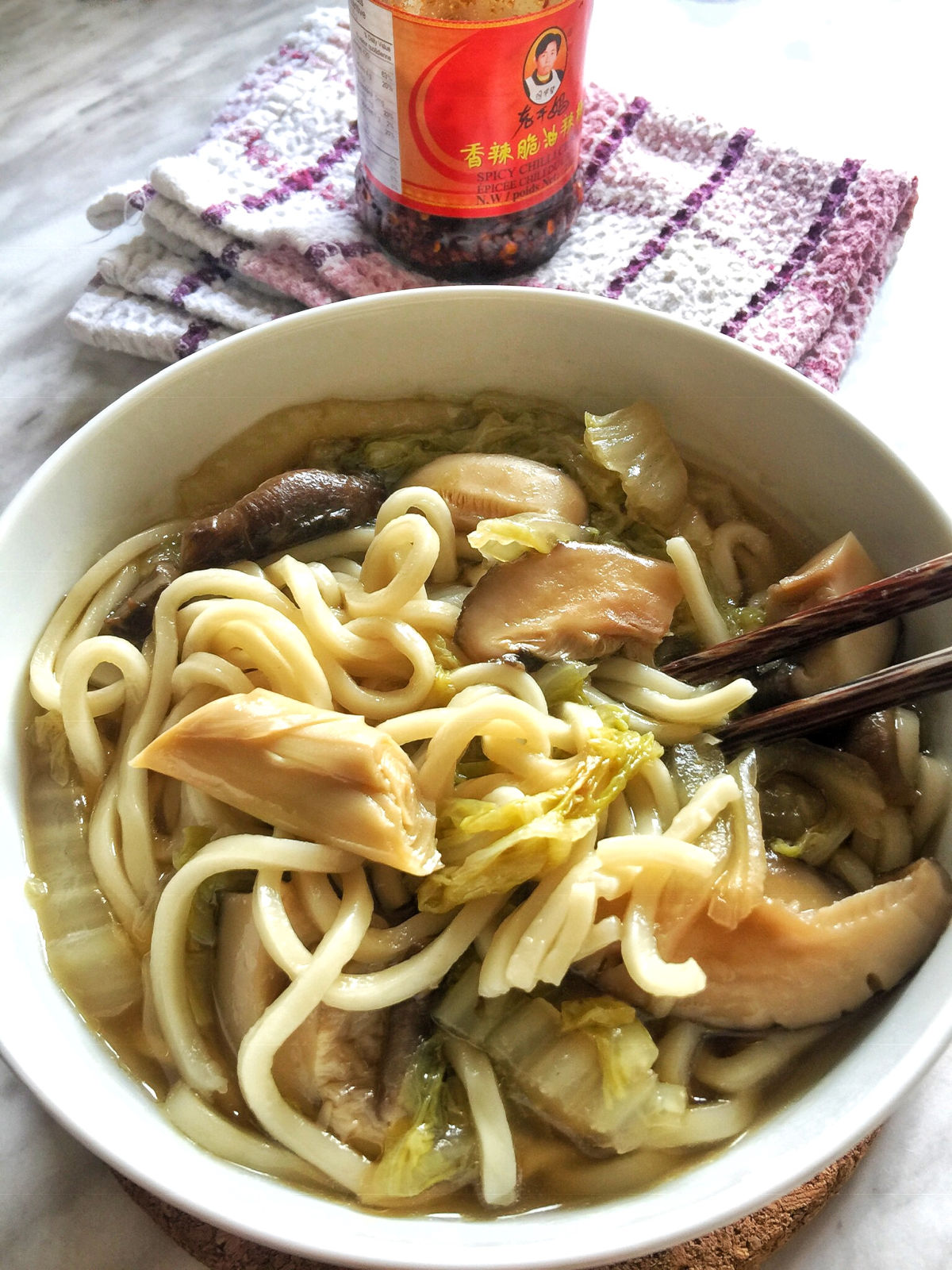 Enjoy!
Related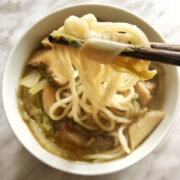 Print Recipe
Vegetable Noodle Soup with Mushrooms
Delicious vegetable noodle soup for a cold day!

Ingredients
200

g

noodles

5

dried or fresh shiitake mushroom

4

large leaves of napa cabbage

1

can bamboo shoots

(optional)

1½

tablespoon

cooking oil

1

garlic clove,

sliced

1.5-2

L

water

1

teaspoon

sugar

1

tablespoon

light soy sauce

¼

teaspoon

Knorr Chicken Flavored Broth Mix

Sesame oil

Salt
Instructions
Preparation:
Pre-soak dried shiitake mushroom for at least 2 hours or till soft

Shred the mushrooms, cabbage and bamboo shoots
Instructions:
Bring a pot of water to boil, cook the noodles
Vegetable soup:
Heat up the cooking oil in a wok over medium heat and saute garlic

Add shredded cabbages, mushrooms, bamboo shoots to the wok. Stir fry until cabbages are slightly soft

Add plenty of water to make soup

Bring to a boil, add light soy sauce and sugar, stir, reduce heat to low, and simmer until all ingredients are tender
Serve:
Serve the soup in a bowl, then add in noodles

Optional: add spicy chili oil or Laoganma crispy chili to the noodle soup