This recipe is an "improved" version of soup noodle with soy sauce and scallion. It uses the pork rib soup as the meat stock instead of the water.
The richness of the pork rib soup gives more flavor to the noodles. Compared to the other soup noodle recipe, which might be good for summer, this recipe is best suitable for winter.
You'll need:
Pork rib soup
Noodles
Chopped green onion for garnishing
Instructions:
Follow the same preparation and cooking steps as in the soup noodle with soy sauce and scallion.
Use pork stock instead of water to dilute the soy source and sesame oil.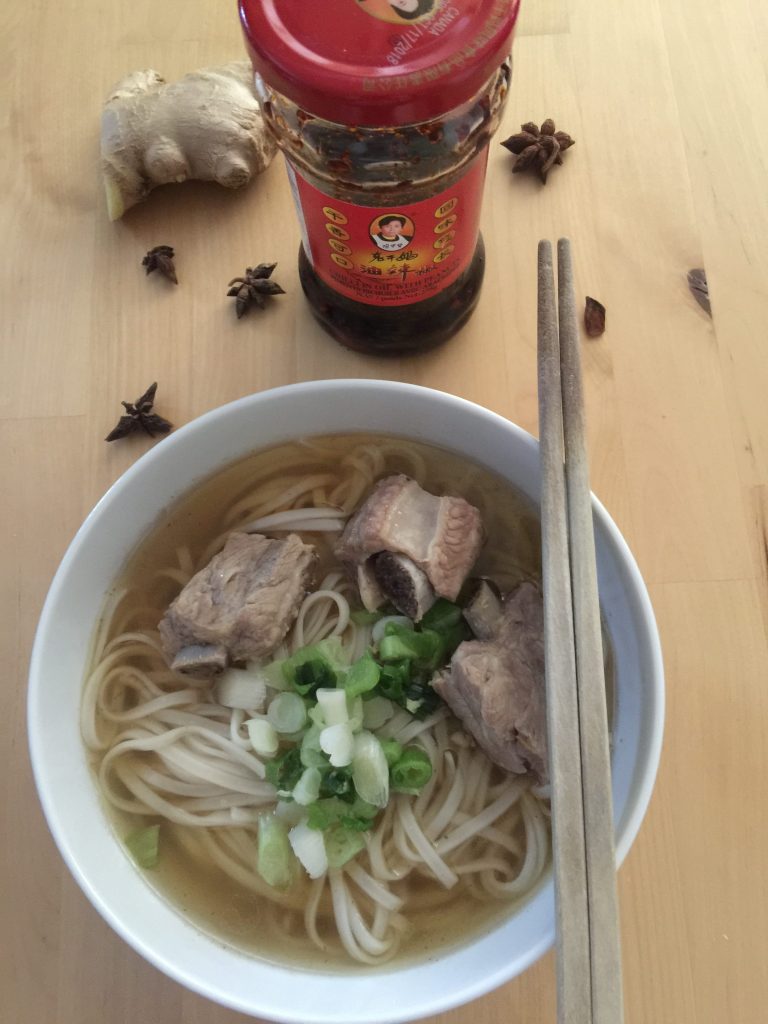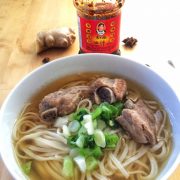 Print Recipe
Soup noodle with Pork Stock
Richness of the pork stock gives so much flavor to a simple soup noodles dish!

Ingredients
50

g

Dry thin noodles

1

tbsp

Lightly salted soy sauce

1

tbsp

Sesame oil

1.5

tbsp

Finely chopped scallion for garnishing

1

tsp

Chili sauce

optional
Instructions
Bring a pot of water to boil and add the noodles to the pot

Prepare the soup: take a bowl, add soy sauce and sesame oil. Pour the pork stock to the bowl, taste, and adjust with either soy sauce or stock to your liking.

Once the noodles are cooked, scoop up the noodles from the water or drain the noodles in a drainer. Carefully add the noodles to the soup, Sprinkle the finely chopped green onion on top of the noodles.

Add chili source if you like. I use "LaoGanMa" chili source.

Enjoy!