This one-pot, foolproof noodle soup recipe with four ingredients that is ready in ten minutes. It is an easy and fast solution for breakfast, dinner or even late-night snack. Plus, use your creativity to enrich its flavor!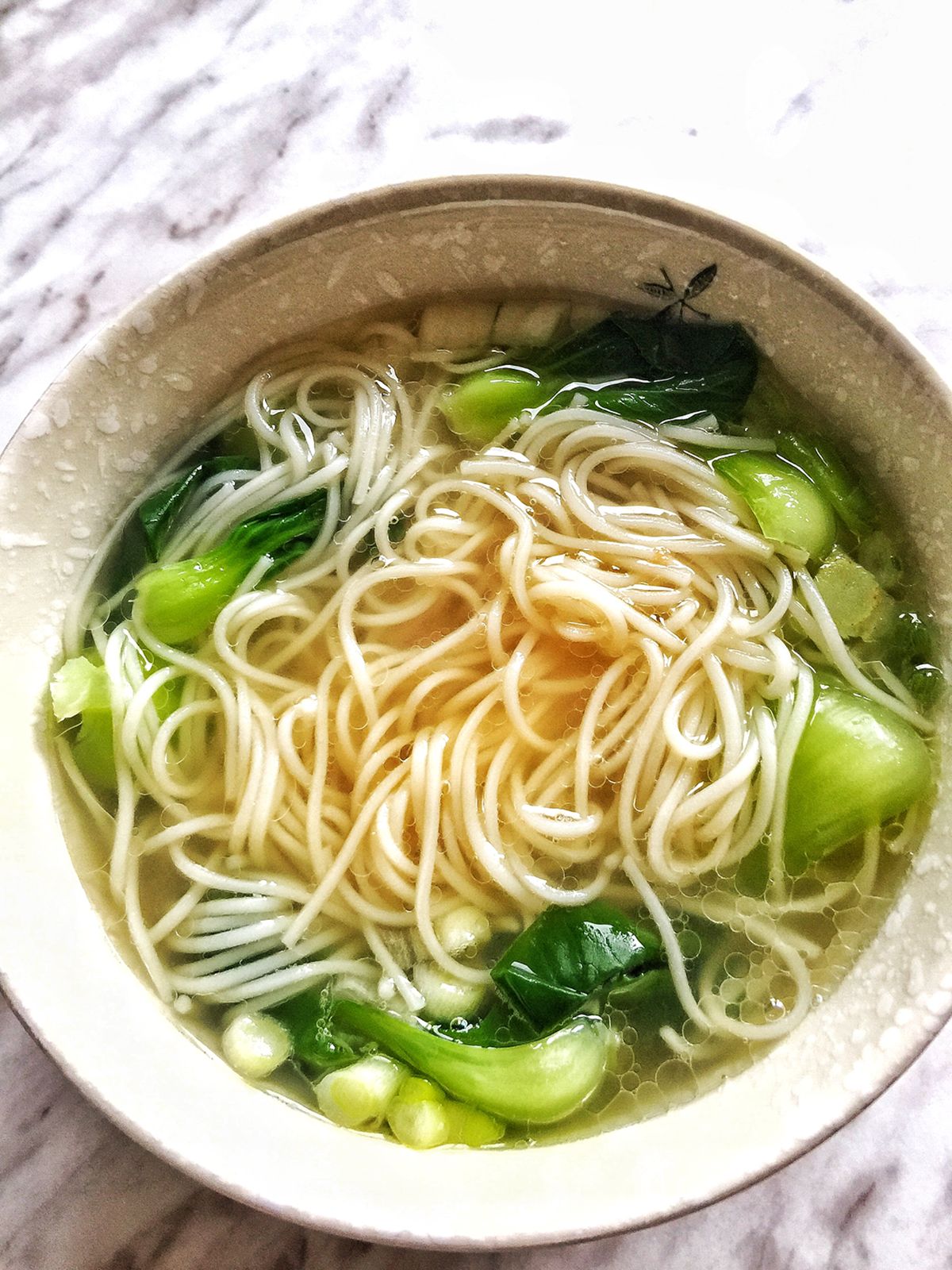 Ingredients
You need just four ingredients for this simple noodle recipe: noodles, lard, greens of your choice and green onions. Except lard, you can easily find other ingredients in your local grocery store. So I've listed a few substitutions for lard.
You'll need:
60 g dry thin noodles
A handful of leafy vegetables e.g. bok choy
1 small spoon of lard
1 green onion, finely chopped
Light soy sauce to taste
A pinch of salt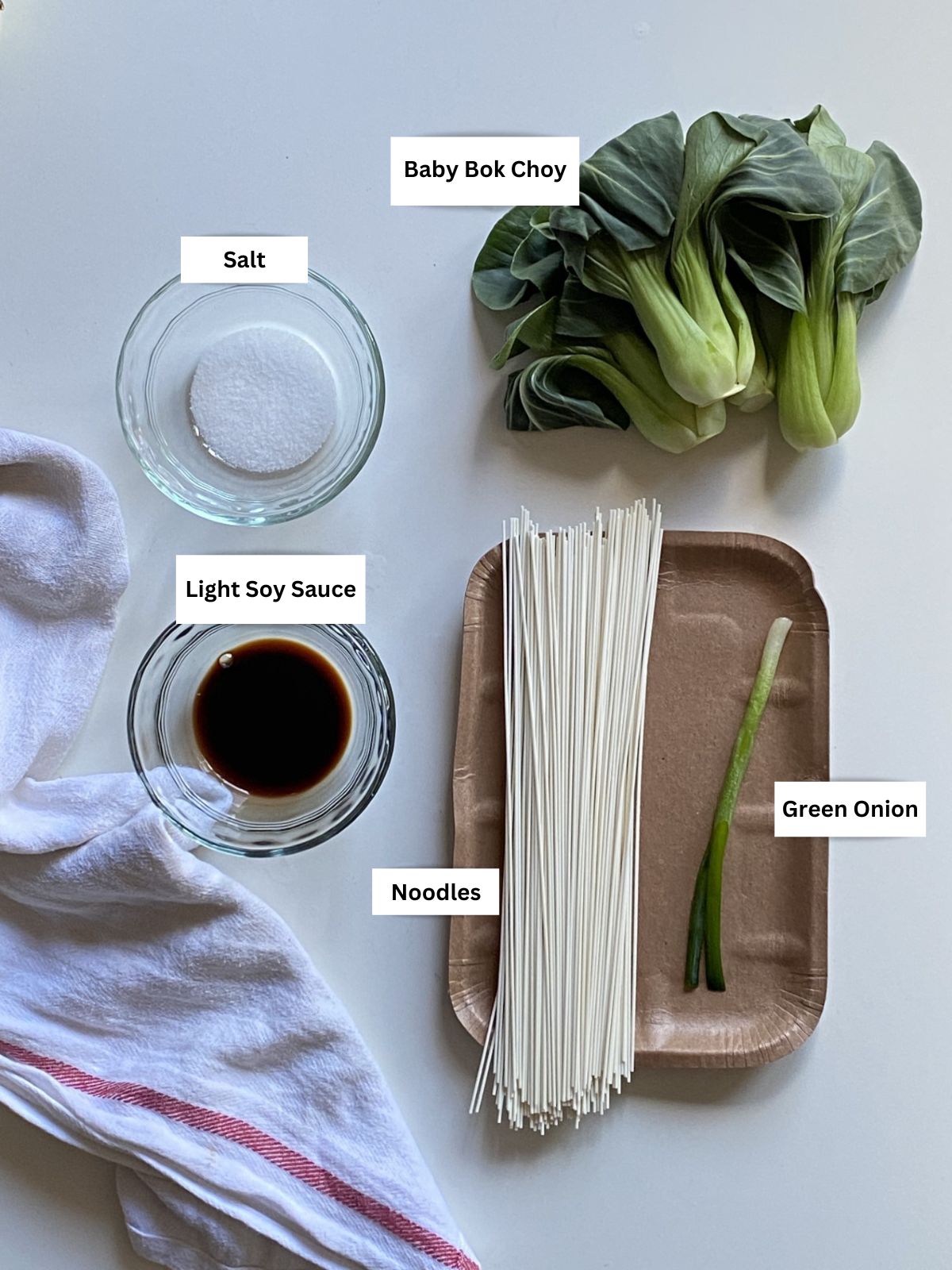 Notes and Variations
Vegetable: I used bok choy. You can substitute with spinach, Chinese napa cabbage, or Yu Choy.
Noodle: I used dry thin egg noodles. Use the noodles you have at hands. However, I find Italian style noodle like spaghetti doesn't work well for this recipe.
Lard substitute: You don't have to use lard for this recipe. I tried once to substitute lard with sesame oil, it worked perfectly. You can also use unsalted butter, shortening, coconut oil, vegetable oil, or olive oil as suggested by this post.
Step-by-step Instructions
Take a serving bowl, add finely chopped green onion and lard.
Bring a pot of water to a boil, cook the noodles. When it is 1 minute away from done, blanch the bok choy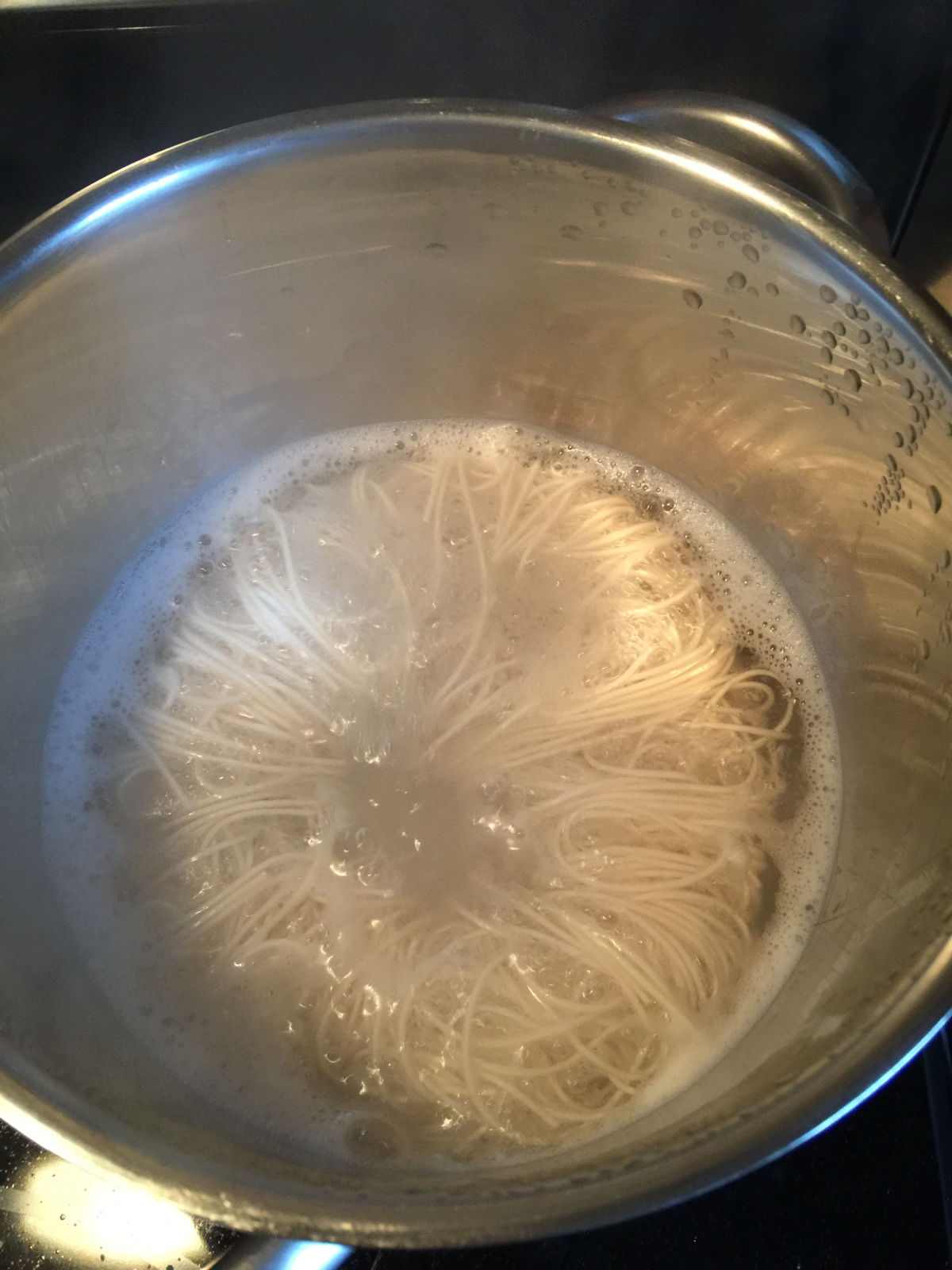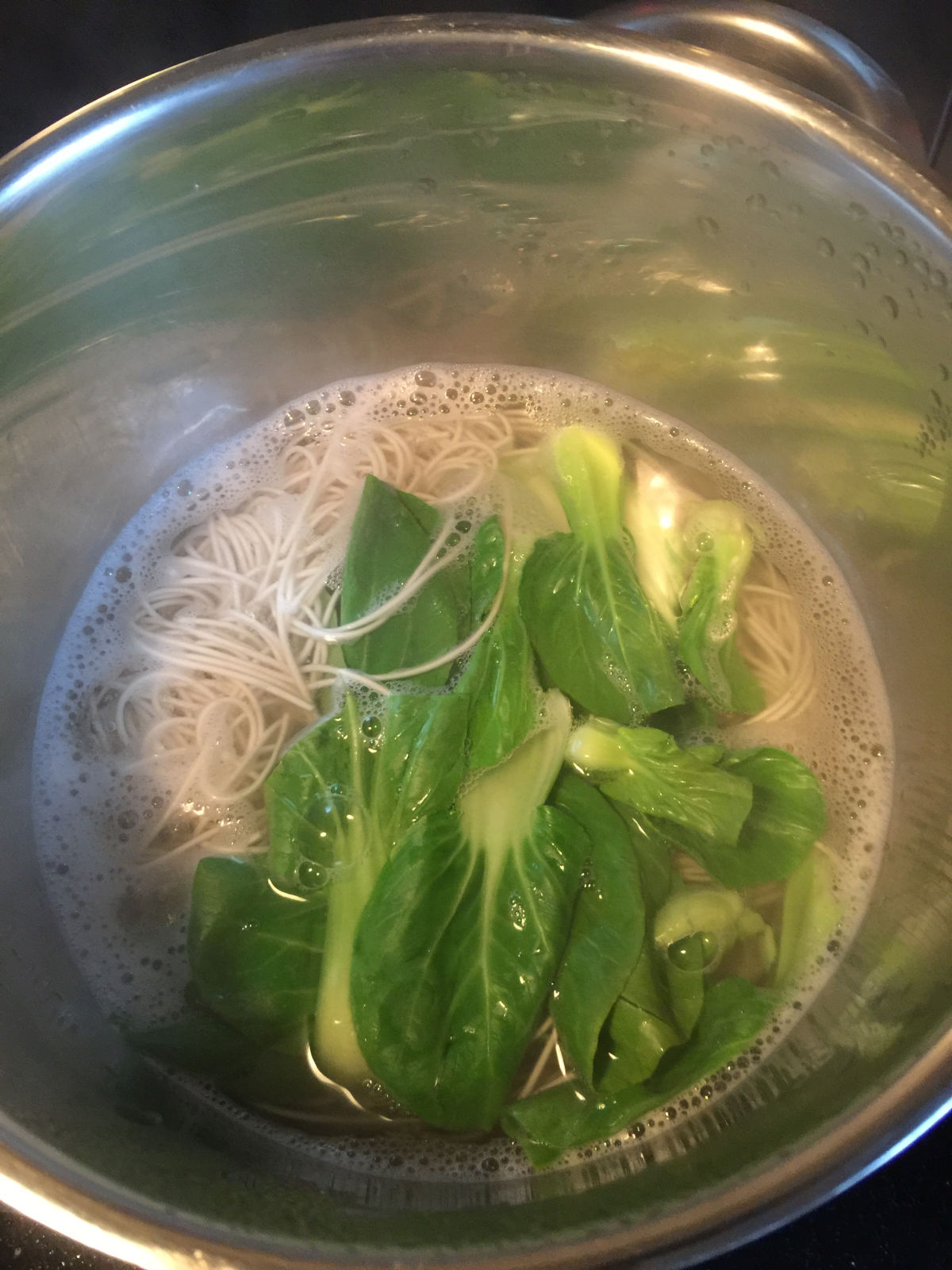 Once noodles are cooked, pour some noodle boiling water to the bowl, transfer the noodles and blanched vegetables to the bowl. Add salt and/or soy sauce to taste. Mix well. Enjoy!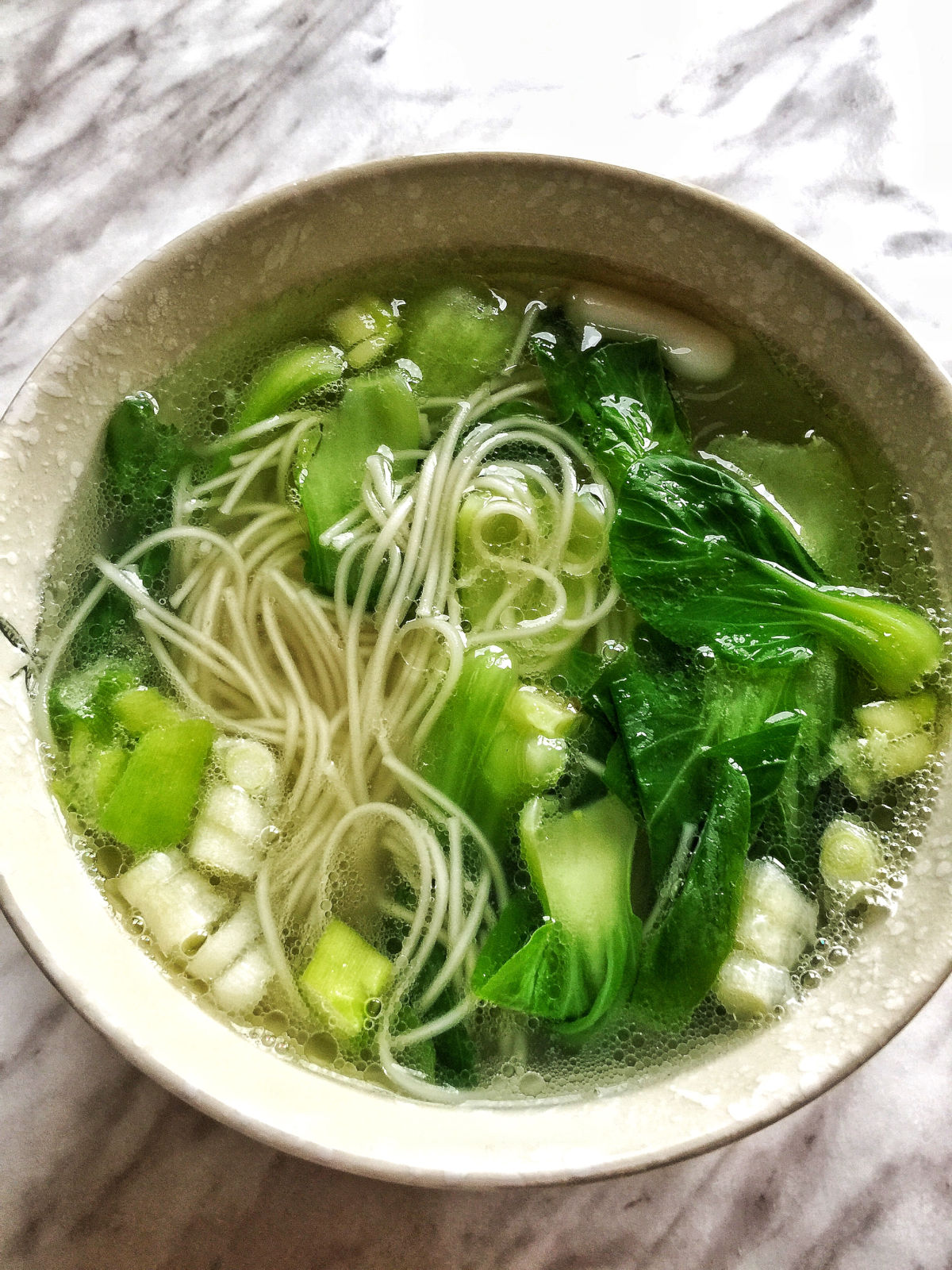 Related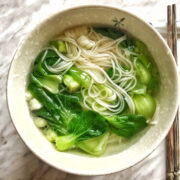 Print Recipe
Easy One Pot Noodle Soup in 10 minutes
This tasty one pot noodle soup is super easy to make, and uses as few main ingredients as just noodles, vegetable, and lard (or its substitutes).
Ingredients
60

g

dry thin noodles

A

handful of

leafy vegetables e.g. bok choy

1

small spoon of

lard

1

green onion, finely chopped

Light soy sauce to taste

optional

A pinch of salt
Instructions
Take a serving bowl, add finely chopped green onion and lard

Bring a pot of water to a boil, cook the noodles. When it is 1 minute away from done, blanch the bok choy

Once noodles are cooked, pour some noodle cooking water to the bowl, transfer the noodles and blanched vegetables to the bowl

Add soy sauce and/or salt to taste, mix well
Notes
Use thin noodles, I used dry egg noodles