Stir-fried egg and tomatoes is a very common and classic Chinese dish. Inspired by it, I made a noodle soup using just 3 main ingredients: tomatoes, eggs, and dry thin noodles.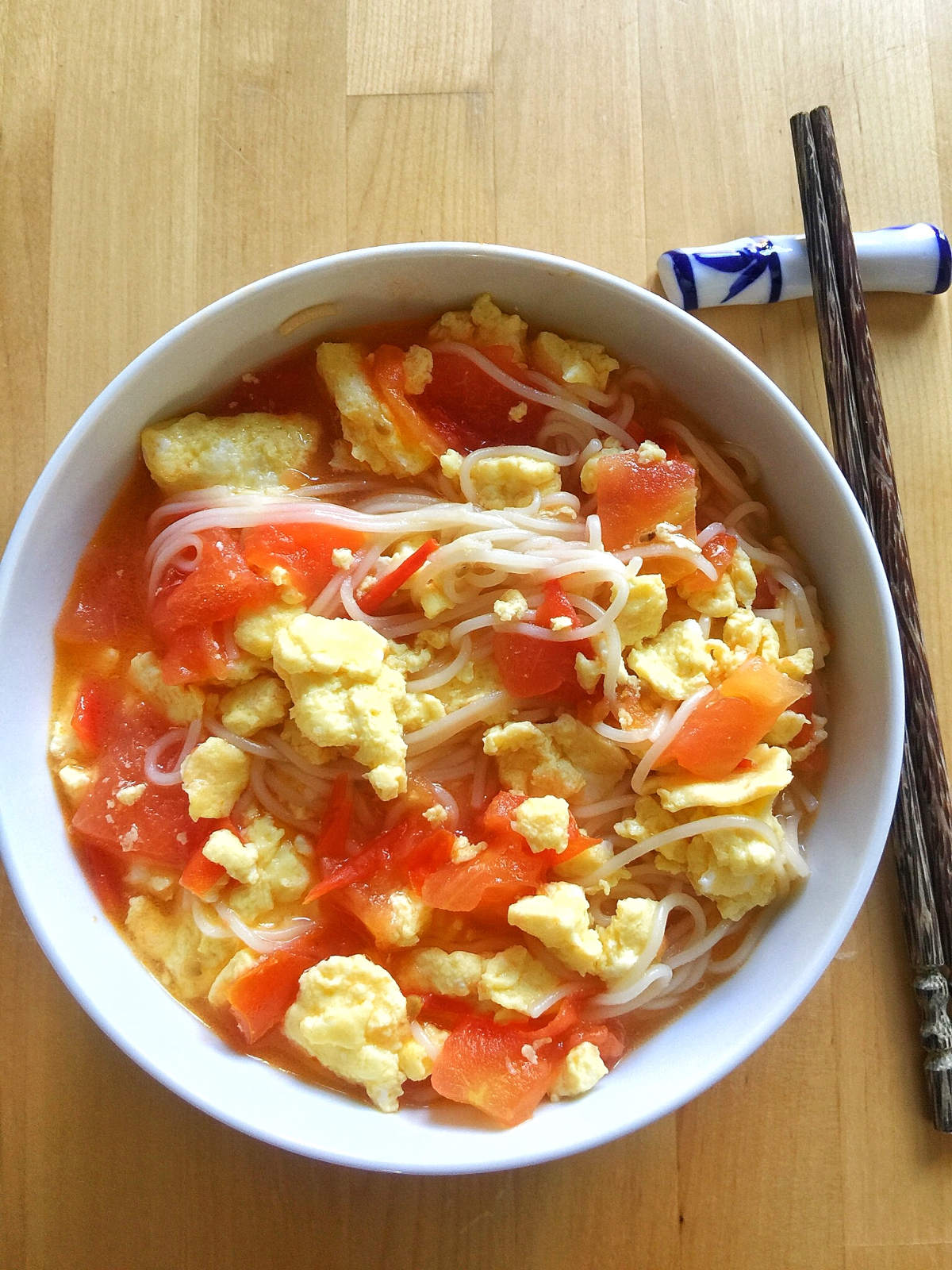 This is the first dish I learned to cook because of its simple ingredients and can be made in 20 minutes. Hot noodle soup is perfect for a cold winter day.
Jump to:
Ingredients
Use a clear shot of the ingredients for this recipe, prepped, and labeled if necessary. Insert the ingredients into the list below, omitting quantities.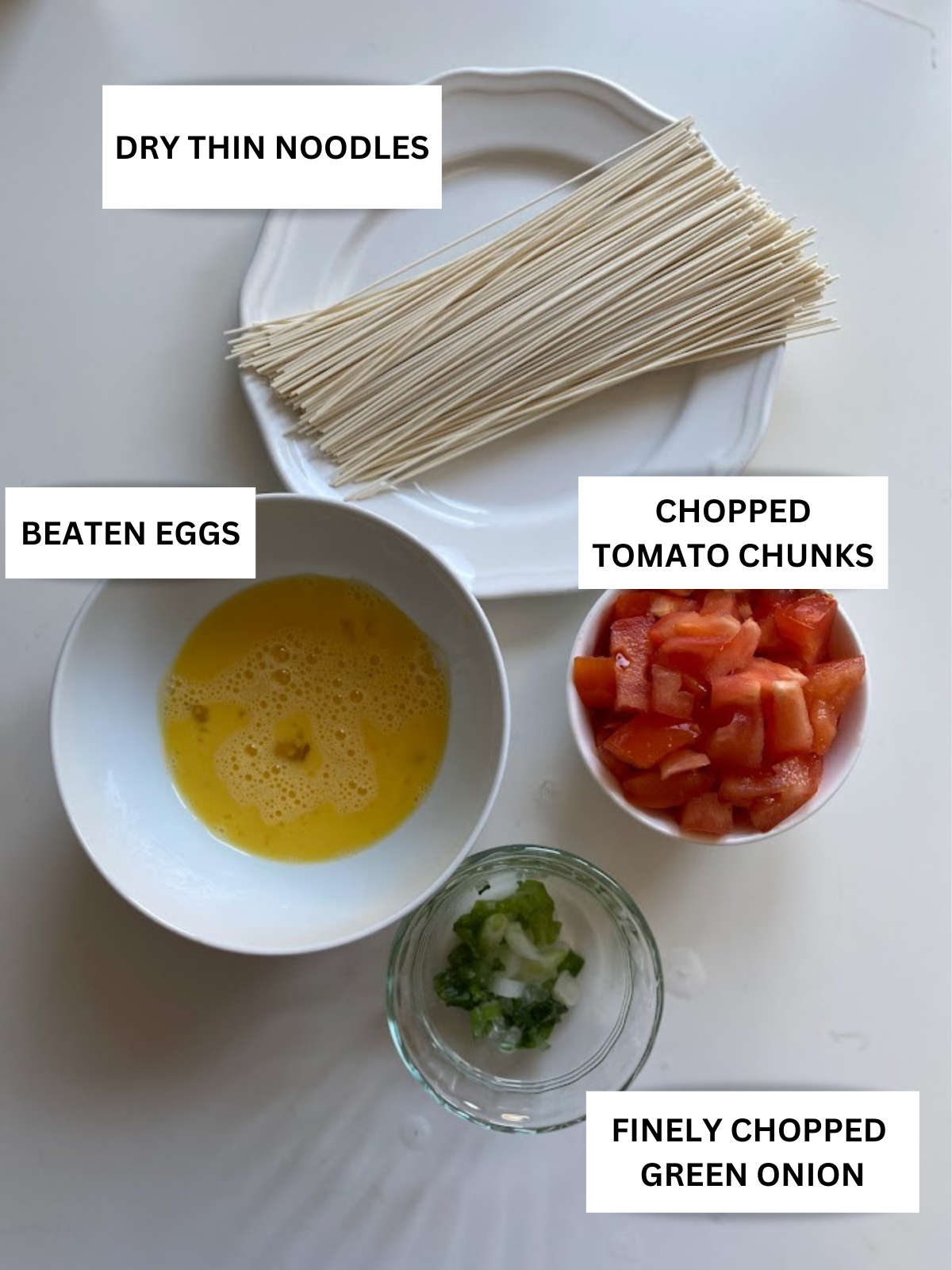 2 eggs
100 g dry thin noodles
1 medium tomato, chop to small chunks
1.5 tablespoon cooking oil: 1 tablespoon + 0.5 tablespoon
1 tablespoon finely chopped green onion
Notes
Noodles: For this recipe, I'm using dry thin egg noodles I bought from my local Asian grocery store. Thin noodles take less time to cook. You can use any noodles of your choice, but remember to adjust the cooking time according to the instruction on the package.
Tomato: Roma tomato or Beefsteak tomato are both fine for this recipe. Do not use cherry or grape tomato.
Instructions
Use this section for process shots, alternating between the step and image showing the step. Users don't like seeing process shots cluttering up the recipe card, so include your process shots here.
Heat up 1 tablespoon cooking oil over medium heat, cook the eggs, transfer out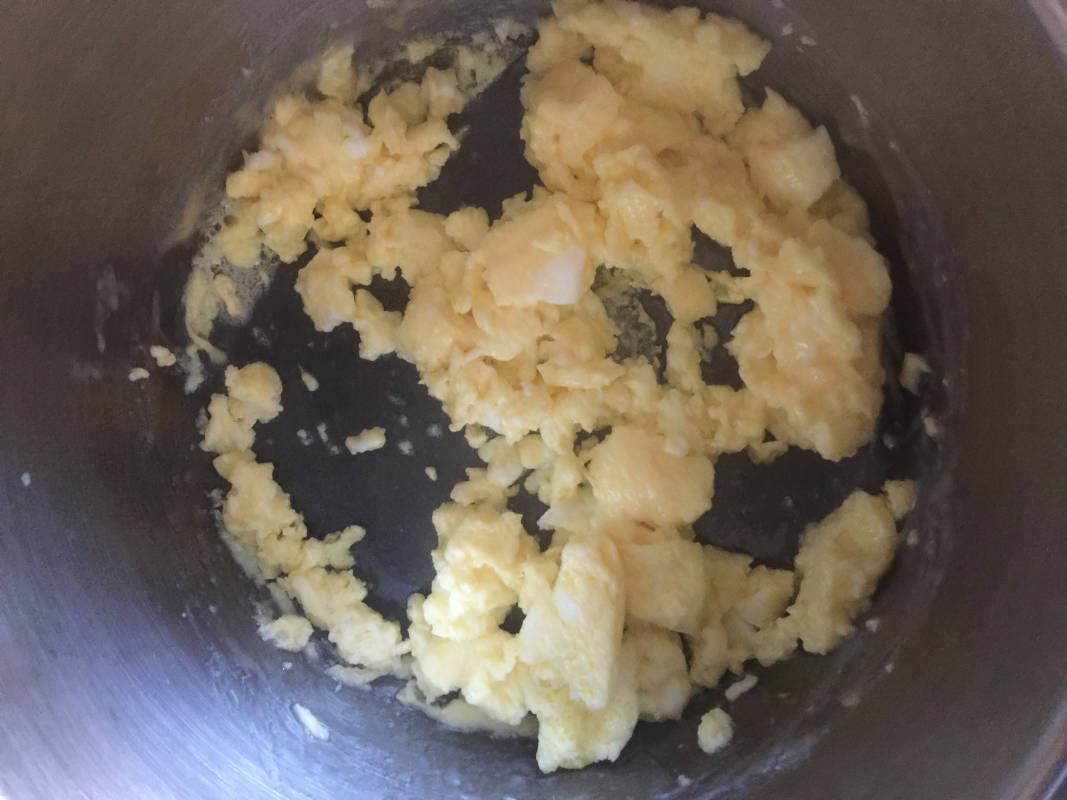 Heat up 0.5 tbsp cooking oil, saute finely chopped green onion, add tomato chunks, cook till soft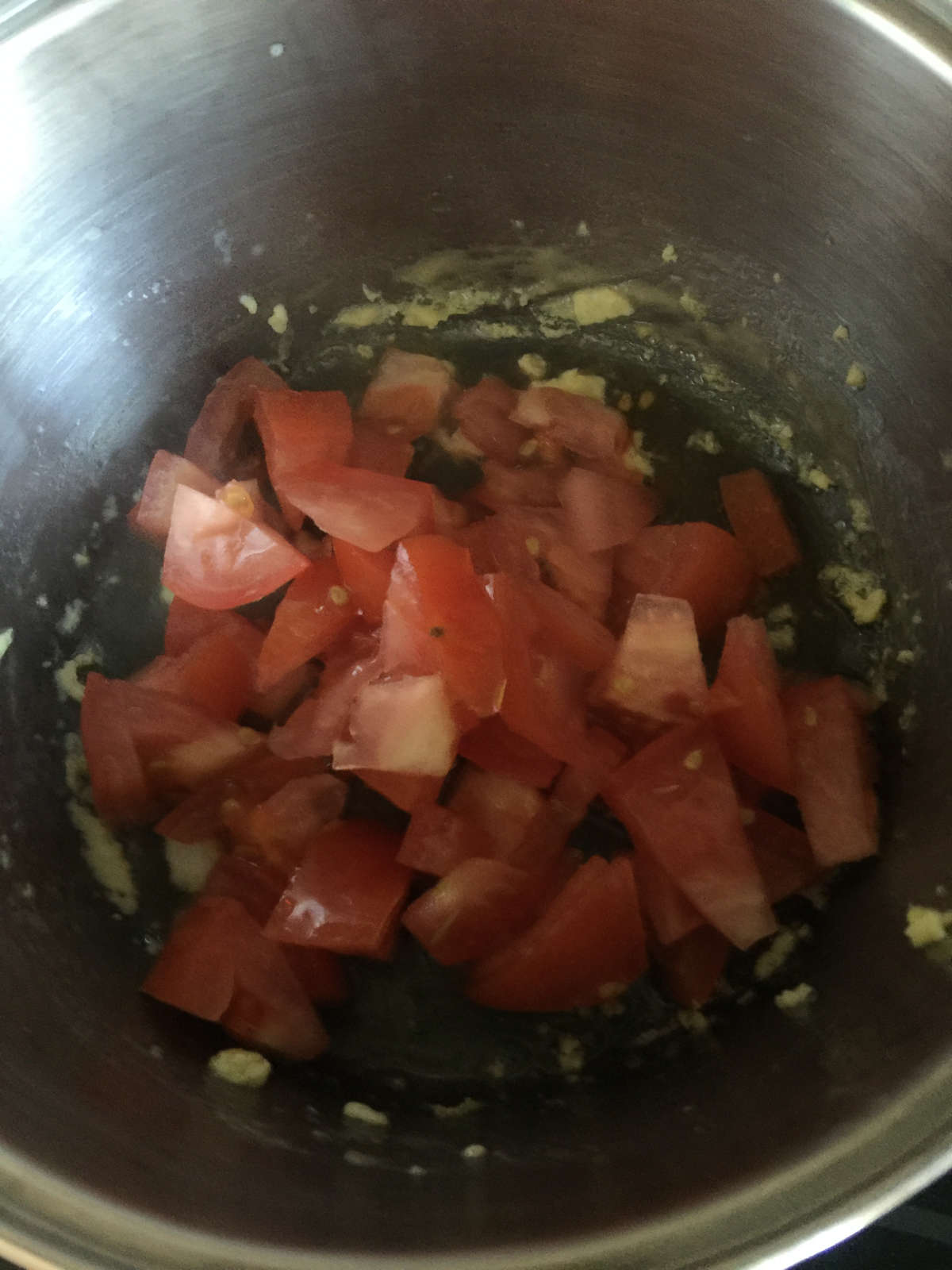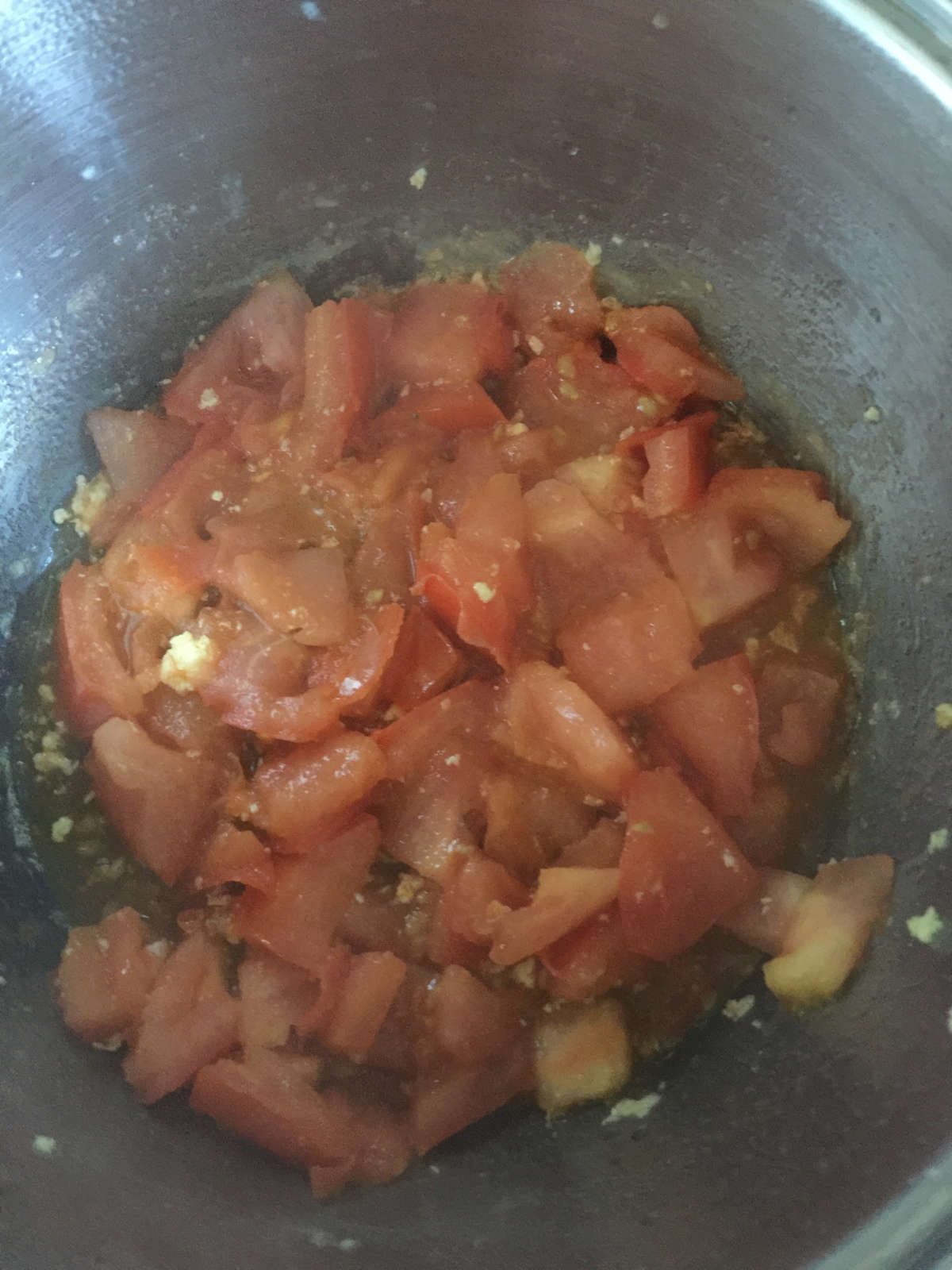 Add 2 cups of water to the cooked tomato, bring to a boil, cook noodles in the soup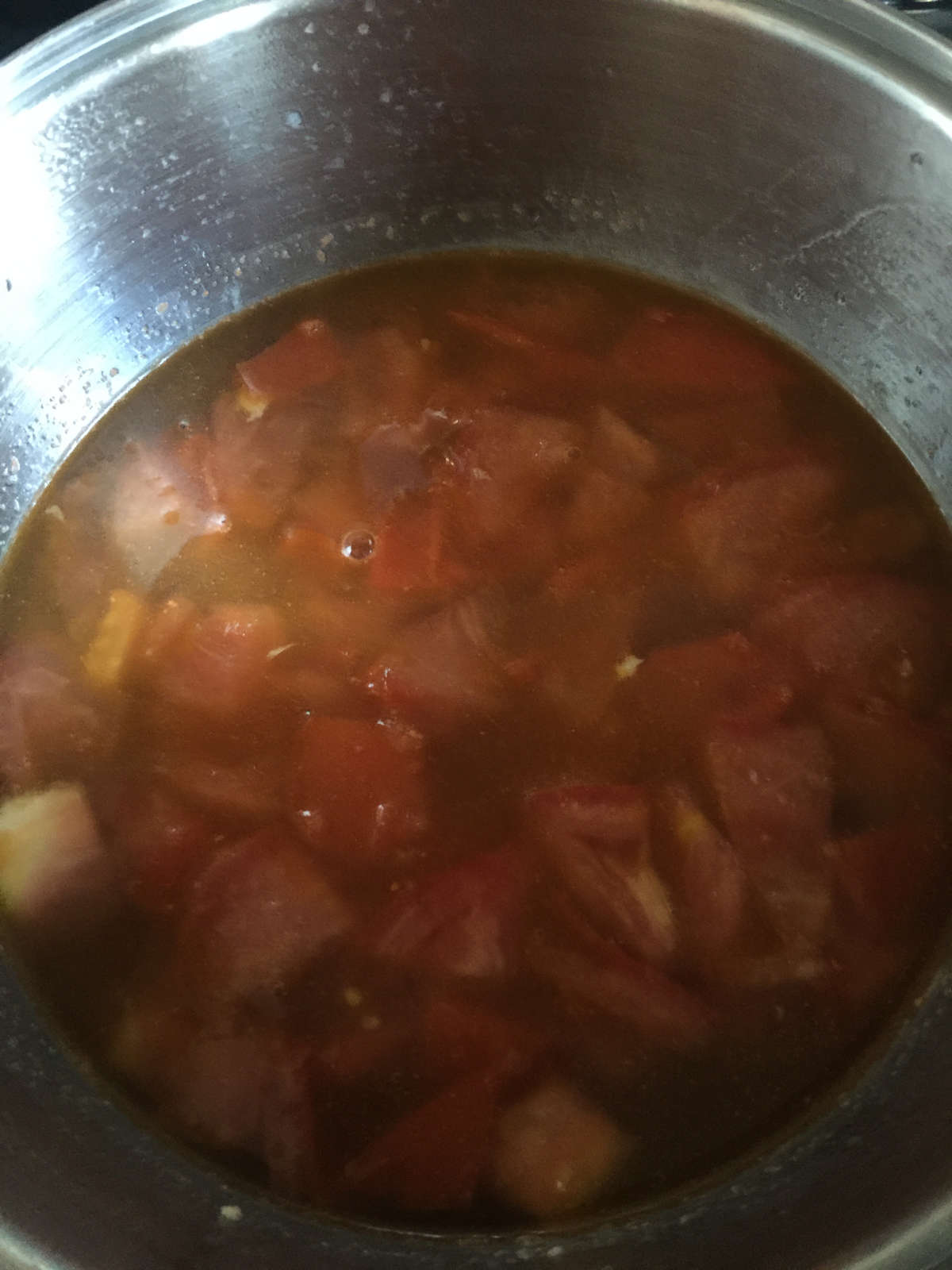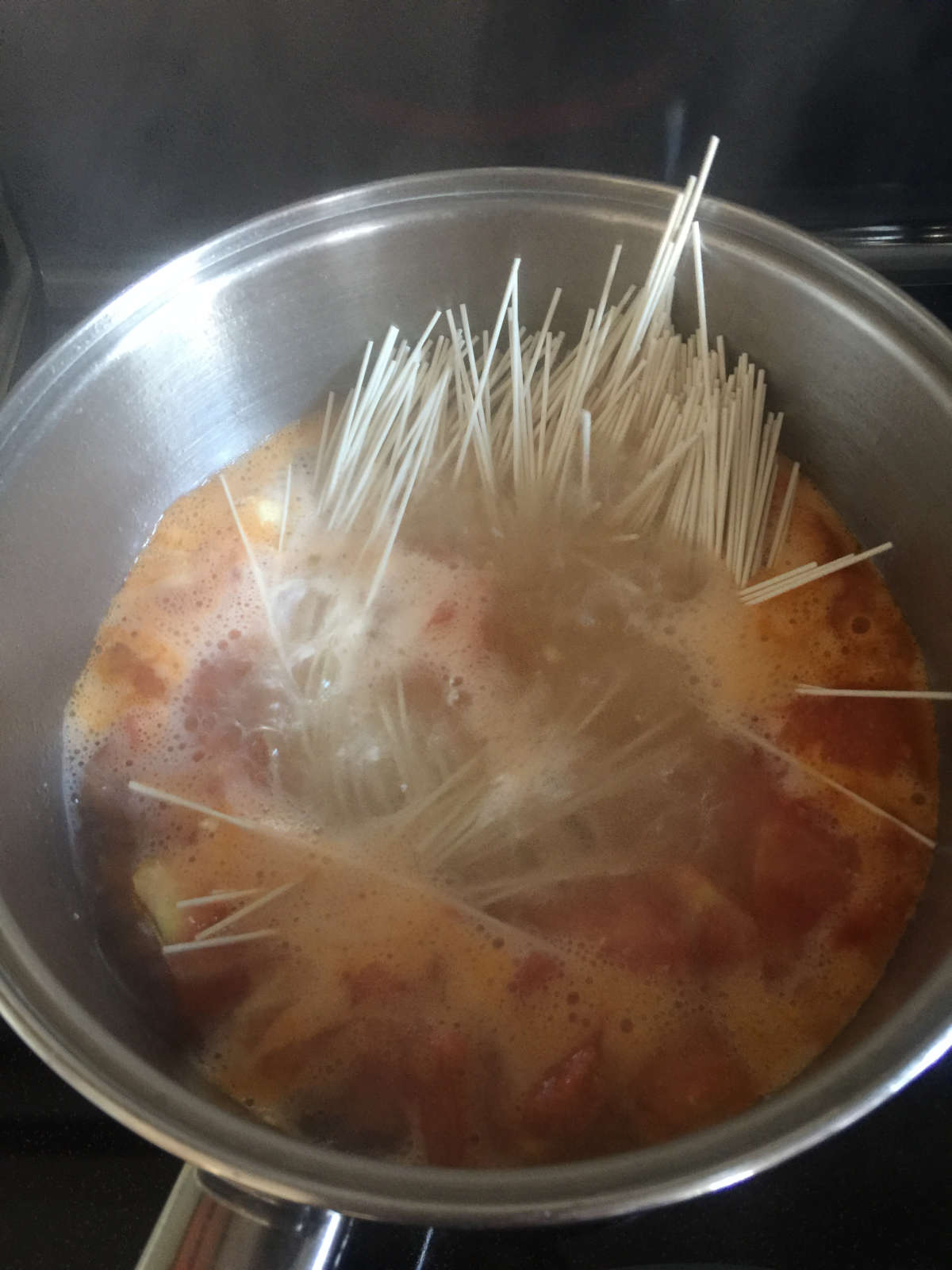 Once the noodles are done, add back the cooked eggs to the soup, mix well, remove from the heat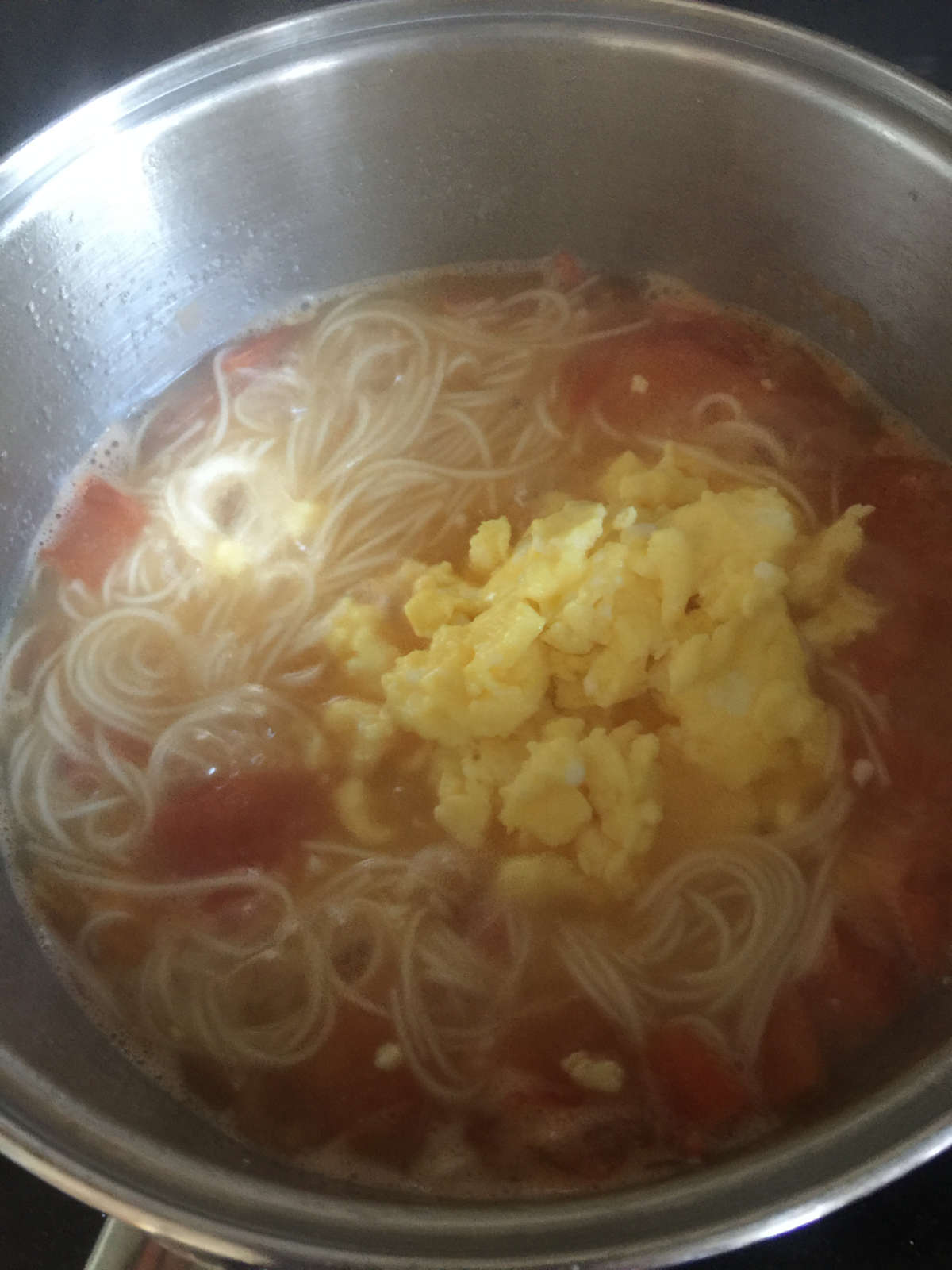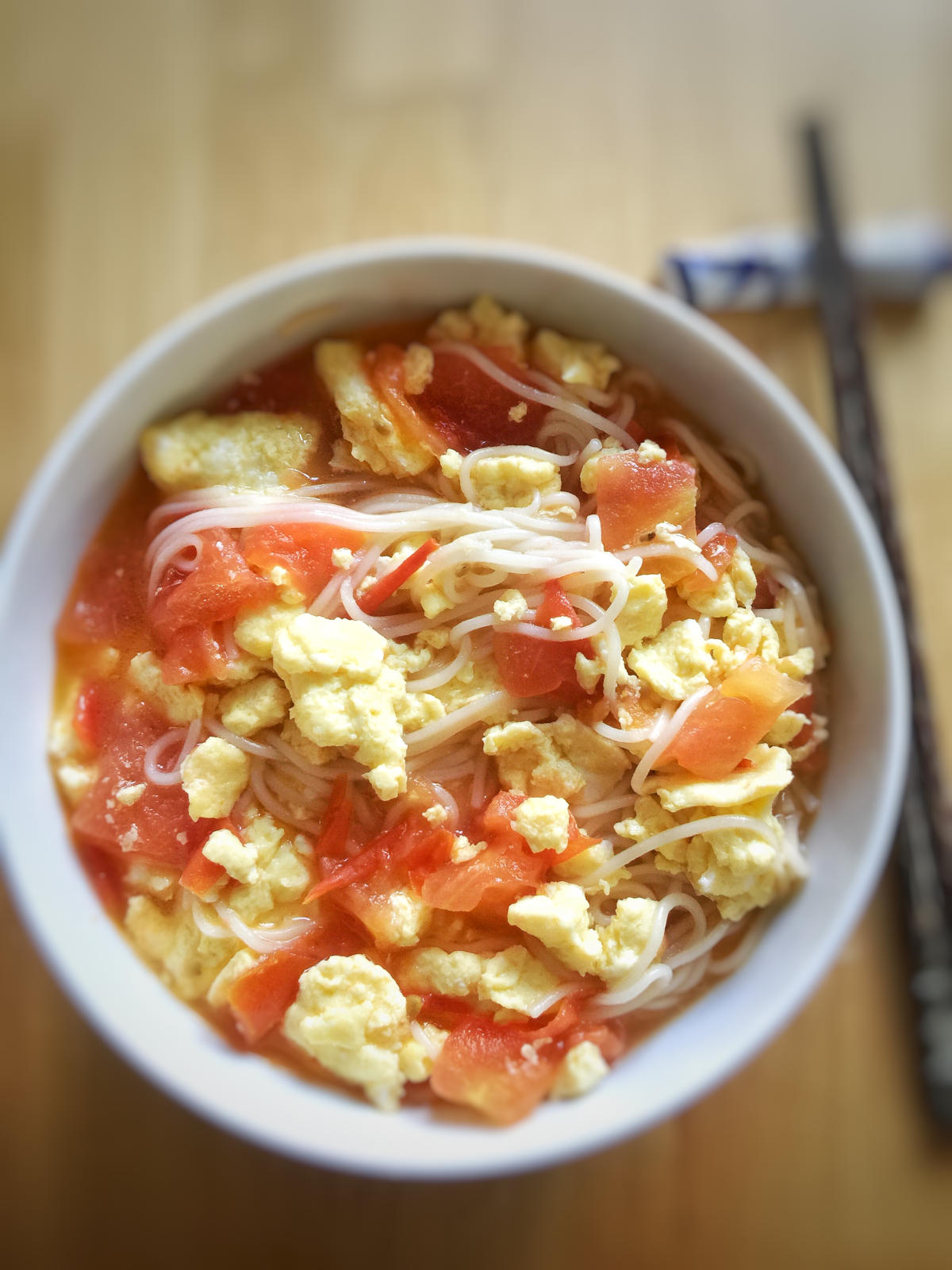 Variations
Option 1: Cook noodles in a pot separately, then combine the soup and cooked noodles in a big bowl.
Option 2: This recipe can be altered to be a non-soup noodle dish. See this non-soup version of this recipe on my website!
Option 3: Tomato Egg Soup. Follow all the steps above, but do not add noodles to the soup, then you get a soup dish for your lunch or dinner.
Serving suggestions
I like to serve tomato egg noodle soup as is. But you can add more flavors to the dish with the following options:
Spicy - add your favorite chili source chili
Garnishing - sprinkle finely chopped green onion if you prefer.
For more delicious and quick noodle recipes, check out these: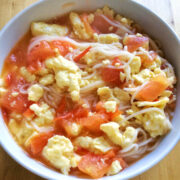 Print Recipe
Chinese Tomato and Egg Noodle Soup
This is a classic recipe. It is simple, but very delicious.

Ingredients
2

eggs

100

g

noodles

1

medium tomato,

chop to small chunks

1.5

tablespoon

cooking oil,

split it into 1 tablespoon and 0.5 tablespoon. 1 tablespoon for cooking eggs, and 0.5 tablespoon for cooking the rest.

1

tablespoon

finely chopped green onion
Instructions
Instructions:
Heat up 1 tablespoon cooking oil over medium heat, cook the eggs, transfer out

Heat up 0.5 tablespoon cooking oil, saute finely chopped green onion, add tomato chunks, cook till soft

Add 2 cups of water to the cooked tomato, bring to a boil, cook noodles in the soup

Once the noodles are done, add back the cooked eggs to the soup, mix well, remove from the heat